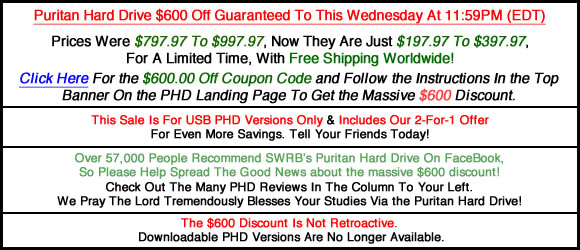 "Behind every great movement of God stands a few generous men and women called Gospel Patrons. Their role of resourcing, partnering, and strategizing with those who proclaim the gospel fueled amazing works of God. This book tells three stories from history that invite us to believe God, step out, and serve the purposes of God in our generation too." - Gospel Patrons: People Whose Generosity Changed the World https://www.gospelpatrons.org/ -- You can get a free PDF and audio (MP3) version of this stirring book at https://www.gospelpatrons.org/. Just sign up to their email list (at the bottom of of the page at https://www.gospelpatrons.org/), and confirm the email they send to you, to confirm your email subscription, and they will email you the links to the free versions of the book, Gospel Patrons: People Whose Generosity Changed the World, when they respond to your email list confirmation email. This book demonstrates the indisputable importance of the people God calls to help fund the ministries that He has chosen to play large rolls in some of the biggest Reformations and revivals in history. It uses the examples of William Tyndale, George Whitefield and John Newton. As with all links we provide we only agree with that which is in agreement with the Bible at the sites where the URLs point.
Earnest Contendings for the Faith (1723) by Robert McWard
Availability:
Available for Immediate Download
---
Resource Details
Full Title:
Earnest Contendings for the Faith (1723)
Media:
Digital Download (Adobe PDF)
Publisher:
Still Waters Revival Books
---
Resource Description
McWard "strongly opposed the Resolutions" and "for a sermon preached at Glasgow from Amos 3:2, in February, 1661, he was banished to Holland... He collected and arranged the papers of his preceptor, Samuel Rutherford, and gave to the world his 'Letters'" (Johnston, Treasury of the Scottish Covenant, p. 342).

The Dictionary of Scottish Church History and Theology (p. 537-38) also notes that McWard "studied at St. Andrews where he was a favorite of Samuel Rutherford" and that "when Rutherford went to London as a Commissioner to the Westminster Assembly, McWard accompanied his as an amanuensis... was a zealous Protester... in 1661 he preached against an overturning of the Covenanted Reformation by Parliament, entering a protest in heaven that he desired to be free from the guilt thereof. He was imprisoned 'for sedition and treasonable preaching... he helped with the editing and publication of Rutherford's Examen Arminianismi (Utrecht, 1668)... wrote several tracts to encourage resistance to those whom he believed were usurpers of power in the Church of Scotland.

He asserted that is was not, as then constituted, 'of the genus Church at all, -- that, by its mere physical force-raid on the real Church of Scotland, it has proved itself to be absolutely devoid of ecclesiastical rights.' ... such publications rendered McWard, with his close friend John Brown of Wamphray, odious to the regime of Charles II, and diligent efforts were made to have him expelled from Holland... He continued zealous against the Indulgences, opposing the efforts of Robert Fleming, his successor, at conciliation (see Earnest Contendings for the Faith)... Wodrow characterized him as 'a person of great knowledge, zeal, learning, and remarkable ministerial abilities.'"

The answers to Robert Fleming's proposals for union with the indulged (found in Earnest Contendings and as set in the historical context noted above) exhibit the true spirit of the covenanting movement in regard to numerous church issues (such as separation, schism, covenanted obligations, the nature of the visible church, attainments, etc.).

The principles set forth by McWard, as a faithful defender of the Covenanted Reformation, can be easily applied to the current state of declension in the modern Presbyterian and Reformed churches. This makes McWard's book an exceedingly helpful aid, regarding a broad spectrum of practical church issues, for those seeking to maintain the original (as held to by most of the Westminster Divines) covenanted testimony in our day.

418 pages, this book contains a glossary and index.
---
All resources for sale on this website, with the exception of Scottish Metrical Psalms MP3s, are available on the Puritan Hard Drive .
VIDEO INTRODUCTION TO THE PURITAN HARD DRIVE
(This free software includes over 300 Reformation and Puritan Books and MP3s, and the Puritan Hard Drive software and database!)
---
Customers Who Viewed This Product Also Viewed
---
Phone Orders:
(780) 450-3730
---


To obtain free Reformation books, Puritan MP3s and Calvinistic videos, SWRB discount coupons, etc., add yourself to SWRB's Puritan and Reformed email list by using the form above.
---
---
---
---
---
---
---
---
---
---
---
---
---
---
---
---
---
---
---
---
---
---
---
---
---