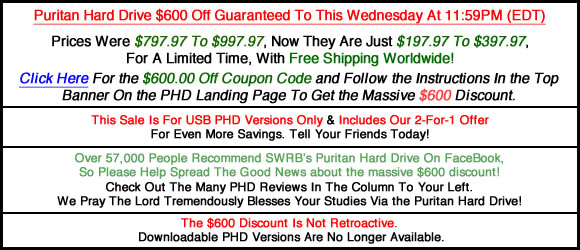 "Behind every great movement of God stands a few generous men and women called Gospel Patrons. Their role of resourcing, partnering, and strategizing with those who proclaim the gospel fueled amazing works of God. This book tells three stories from history that invite us to believe God, step out, and serve the purposes of God in our generation too." - Gospel Patrons: People Whose Generosity Changed the World https://www.gospelpatrons.org/ -- You can get a free PDF and audio (MP3) version of this stirring book at https://www.gospelpatrons.org/. Just sign up to their email list (at the bottom of of the page at https://www.gospelpatrons.org/), and confirm the email they send to you, to confirm your email subscription, and they will email you the links to the free versions of the book, Gospel Patrons: People Whose Generosity Changed the World, when they respond to your email list confirmation email. This book demonstrates the indisputable importance of the people God calls to help fund the ministries that He has chosen to play large rolls in some of the biggest Reformations and revivals in history. It uses the examples of William Tyndale, George Whitefield and John Newton. As with all links we provide we only agree with that which is in agreement with the Bible at the sites where the URLs point.
John Brown of Haddington (1918) by Robert Mackenzie
Availability:
Available for Immediate Download
---
Resource Details
Full Title:
John Brown of Haddington (1918)
Media:
Digital Download (Adobe PDF)
PDF Index:
Embedded, Appended
Publisher:
Still Waters Revival Books
---
Resource Description
John Brown of Haddington (1918), by Robert Mackenzie, covers the life of one of the most important Scottish Presbyterian ministers of the eighteenth century, John Brown of Haddington.

He was born in 1722, and by the age of thirteen he was an orphan, living in poverty. He became a herd-boy, watching sheep to earn his living. However, he had a deep interest in the things of God, and set out to educate himself in the original languages of the Bible. He taught himself Greek, and then went to a book shop to buy a Greek New Testament. The bookseller said he didn't think Brown could read it, and some University professors who were in the shop asked Brown about himself.

"Then one of them, not unlikely Francis Pringle, then Professor of Greek, asked the bookseller to bring a Greek New Testament, and, throwing it down on the counter, said, 'Boy, if you can read that book, you shall have it for nothing.' He took it up eagerly, read a passage to the astonishment of those in the shop, and marched out with his gift, so worthily won, in triumph" (pp. 34-35).

Brown was able to teach himself not only Greek, but Latin and Hebrew as well. Some young men in the vicinity who were studying for the ministry became jealous of this poor herd-boy who had little formal education but was so advanced in the study of languages.

Thus a rumour was spread that John Brown had received his knowledge of the languages from Satan himself! This rumour spread, and stuck with him for years to come, causing him much anguish. (Interestingly, one of the fellows who helped spread this slander was a licentiate who was found guilty of unworthy conduct and deprived of his licence to preach about the same time that Brown himself was licensed).

Brown subsequently became a pedlar, and then a soldier fighting against "the Pretender," Prince Charles Stuart, who unsuccessfully tried to achieve power with the support of Highland troops. Subsequent to that brief war, Brown became a schoolmaster, and finally a divinity student in the Secession church.

After successful completion of his studies, he was called to be a pastor in the town of Haddington. It was there that he spent much of his time writing the books for which he became famous. Among his better known works are
The Self-Interpreting Bible
The Christian Journal
A Dictionary of the Holy Bible
A General History of the Christian Church
The Psalms of David in Metre (his notes on the Psalms)
The Absurdity and Perfidy of all Authoritative Toleration of Gross Heresy, Blasphemy, Idolatry, and Popery in Britain (including his defense of the continuing obligation of the Solemn League and Covenant), and
The Harmony of Scripture Prophecies
Brown was a stalwart for many important points of Biblical truth in his day, but his work is of more value today than ever before.

Read this book to be encouraged about how God can take a poor, uneducated farm boy, and make him into one of the great spiritual leaders of his day.
---
All resources for sale on this website, with the exception of Scottish Metrical Psalms MP3s, are available on the Puritan Hard Drive .
VIDEO INTRODUCTION TO THE PURITAN HARD DRIVE
(This free software includes over 300 Reformation and Puritan Books and MP3s, and the Puritan Hard Drive software and database!)
---
Customers Who Viewed This Product Also Viewed
---
Phone Orders:
(780) 450-3730
---


To obtain free Reformation books, Puritan MP3s and Calvinistic videos, SWRB discount coupons, etc., add yourself to SWRB's Puritan and Reformed email list by using the form above.
---
---
---
---
---
---
---
---
---
---
---
---
---
---
---
---
---
---
---
---
---
---
---
---
---