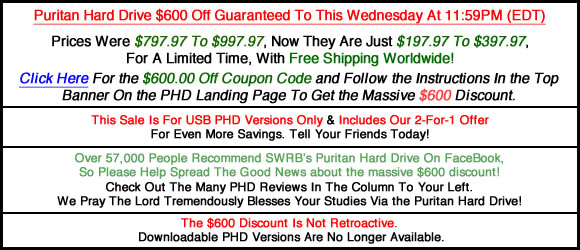 "Behind every great movement of God stands a few generous men and women called Gospel Patrons. Their role of resourcing, partnering, and strategizing with those who proclaim the gospel fueled amazing works of God. This book tells three stories from history that invite us to believe God, step out, and serve the purposes of God in our generation too." - Gospel Patrons: People Whose Generosity Changed the World https://www.gospelpatrons.org/ -- You can get a free PDF and audio (MP3) version of this stirring book at https://www.gospelpatrons.org/. Just sign up to their email list (at the bottom of of the page at https://www.gospelpatrons.org/), and confirm the email they send to you, to confirm your email subscription, and they will email you the links to the free versions of the book, Gospel Patrons: People Whose Generosity Changed the World, when they respond to your email list confirmation email. This book demonstrates the indisputable importance of the people God calls to help fund the ministries that He has chosen to play large rolls in some of the biggest Reformations and revivals in history. It uses the examples of William Tyndale, George Whitefield and John Newton. As with all links we provide we only agree with that which is in agreement with the Bible at the sites where the URLs point.
Review of Ralston's Inquiry into the Propriety of Using an Evangelical Psalmody in the Worship of God (1848) by John T. Pressly
Availability:
Available for Immediate Download
---
Resource Details
Full Title:
Review of Ralston's Inquiry into the Propriety of Using an Evangelical Psalmody in the Worship of God (1848)
Media:
Digital Download (Adobe PDF)
PDF Index:
Embedded, Appended
Publisher:
Still Waters Revival Books
---
Resource Description
"Among the numerous and highly interesting predictions with regard to the future glory of Zion, it is foretold, that her 'watchmen shall lift up the voice; with the voice together shall they sing; for they shall see eye to eye, when the Lord shall bring again the captivity of Zion.'

For the arrival of this period of joy and unanimity among the watchmen of Zion, the church has for ages been employed in making prayer and supplication before God. It still remains true, however, to some extent, that diversity of opinion prevails among the watchmen of Zion; and in some parts of religious worship, they cannot 'lift up the voice together.' And in no part of religious worship does this diversity more unhappily appear, than in the delightful exercise of celebrating God's praise.

Some believe, that in this part of divine worship, we have no authority to use any other 'psalms, and hymns, and spiritual songs,' than those which God has furnished in his word; while others maintain that we are at liberty to use those which have been composed by uninspired men, that matter of which they have collected out of the Scriptures.

It is easy to see, that such a difference in principle must exert a powerful influence in perpetuating division, and in preventing union in the church of God. To endeavor, in the use of all proper means, to remove this cause of division among brethren supposes that there is a fault somewhere, it should be the concern of every one to ascertain whether his principles and practice on this subject are conformable to the word of God. For on those who forsake, and not on those who hold fast the 'law and the testimony,' must the fault or division lie" states the author.

This book, of 180 pages, endeavors to correct this division by defending the position of Apostolic church -- which was exclusive Psalmody.

This is the second edition, "enlarged by two additional chapters, embracing a critical analysis of Col. 3:16-17 and the modern history (from the apostolic age to the author's day--RB) of Psalmody."
---
All resources for sale on this website, with the exception of Scottish Metrical Psalms MP3s, are available on the Puritan Hard Drive .
VIDEO INTRODUCTION TO THE PURITAN HARD DRIVE
(This free software includes over 300 Reformation and Puritan Books and MP3s, and the Puritan Hard Drive software and database!)
---
Customers Who Viewed This Product Also Viewed
---
Phone Orders:
(780) 450-3730
---


To obtain free Reformation books, Puritan MP3s and Calvinistic videos, SWRB discount coupons, etc., add yourself to SWRB's Puritan and Reformed email list by using the form above.
---
---
---
---
---
---
---
---
---
---
---
---
---
---
---
---
---
---
---
---
---
---
---
---
---