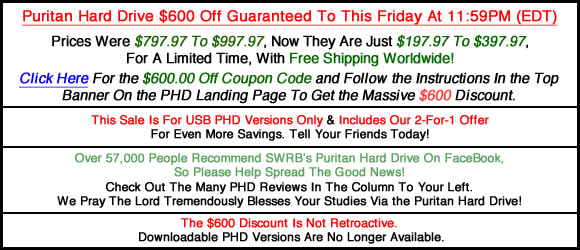 "Behind every great movement of God stands a few generous men and women called Gospel Patrons. Their role of resourcing, partnering, and strategizing with those who proclaim the gospel fueled amazing works of God. This book tells three stories from history that invite us to believe God, step out, and serve the purposes of God in our generation too." - Gospel Patrons: People Whose Generosity Changed the World https://www.gospelpatrons.org/ -- You can get a free PDF and audio (MP3) version of this stirring book at https://www.gospelpatrons.org/. Just sign up to their email list (at the bottom of of the page at https://www.gospelpatrons.org/), and confirm the email they send to you, to confirm your email subscription, and they will email you the links to the free versions of the book, Gospel Patrons: People Whose Generosity Changed the World, when they respond to your email list confirmation email. This book demonstrates the indisputable importance of the people God calls to help fund the ministries that He has chosen to play large rolls in some of the biggest Reformations and revivals in history. It uses the examples of William Tyndale, George Whitefield and John Newton. As with all links we provide we only agree with that which is in agreement with the Bible at the sites where the URLs point.
The Public Preaching of Women by Robert Lewis Dabney
Availability:
Available for Immediate Download
---
Resource Details
Full Title:
The Public Preaching of Women
Author:
Robert Lewis Dabney
Media:
Digital Download (Adobe PDF)
PDF Index:
Embedded, Appended
Publisher:
Still Waters Revival Books
---
Resource Description
Though written in 1879, this piece still remains one of the best shorter treatments of a matter which is once again receiving much attention in our day.

"This common movement for 'women's rights,' and women's preaching, must be regarded, then, as simply infidel. It cannot be candidly upheld without attacking the inspiration and authority of the Scriptures," proclaims Dabney in prophetic style.

Also includes B.B. Warfield's article "Paul on Women Speaking in Church."

In the Publisher's preface to Dabney's Discussions it is noted that even in Dabney's day much corporate backsliding was already taking place. And that "with a growing impatience manifested towards the doctrinal exactness of a formulary of Faith like The Westminster Confession, it was inevitable that Dabney and his associates should be regarded as backward-looking and ultra-conservative.

His biographer's tribute, that 'he became a type, not of New England Puritanism, but of Puritanism of the noblest English age,' had no force for a new generation with a dwindling interest in any form of Reformed orthodoxy." A sad example of this continued declension is seen in our day among bodies like the Christian Reformed Church, who seem eager to lap up the latest egalitarian crumbs that fall from Satan's table.

This book is a Biblically faithful rebuke against all those who would pervert the God-given order between men, women and their respective callings.
---
All resources for sale on this website, with the exception of Scottish Metrical Psalms MP3s, are available on the Puritan Hard Drive .
VIDEO INTRODUCTION TO THE PURITAN HARD DRIVE
(This free software includes over 300 Reformation and Puritan Books and MP3s, and the Puritan Hard Drive software and database!)
---
Find Similar Resources by Category
---