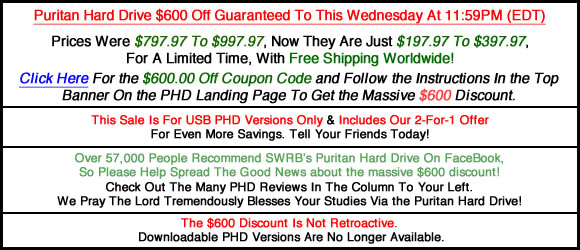 "Behind every great movement of God stands a few generous men and women called Gospel Patrons. Their role of resourcing, partnering, and strategizing with those who proclaim the gospel fueled amazing works of God. This book tells three stories from history that invite us to believe God, step out, and serve the purposes of God in our generation too." - Gospel Patrons: People Whose Generosity Changed the World https://www.gospelpatrons.org/ -- You can get a free PDF and audio (MP3) version of this stirring book at https://www.gospelpatrons.org/. Just sign up to their email list (at the bottom of of the page at https://www.gospelpatrons.org/), and confirm the email they send to you, to confirm your email subscription, and they will email you the links to the free versions of the book, Gospel Patrons: People Whose Generosity Changed the World, when they respond to your email list confirmation email. This book demonstrates the indisputable importance of the people God calls to help fund the ministries that He has chosen to play large rolls in some of the biggest Reformations and revivals in history. It uses the examples of William Tyndale, George Whitefield and John Newton. As with all links we provide we only agree with that which is in agreement with the Bible at the sites where the URLs point.
A Treatise of Self-Denial by Richard Baxter
Availability:
Available for Immediate Download
---
Resource Details
Full Title:
A Treatise of Self-Denial
Media:
Digital Download (Adobe PDF)
PDF Index:
Embedded, Appended
Publisher:
Still Waters Revival Books
---
Resource Description
This item "is the work of Baxter that has been translated into the most number of different languages" (Kettler, Sept./97 letter).

It is also a great antidote to the prominent spirit (of antichrist) preached by psychologist and psychiatrists which focuses on self (self-esteem, self-actualization, etc.) and/or hedonism, in an idolatrous manner, rather than self-sacrifice and service in obedience to God.

"Knowing this first, that there shall come in the last days scoffers, walking after their own lusts,... This know also, that in the last days perilous times shall come. For men shall be lovers of their own selves, covetous, boasters, proud, blasphemers, disobedient to parents, unthankful, unholy, Without natural affection, trucebreakers, false accusers, incontinent, fierce, despisers of those that are good, Traitors, heady, highminded, lovers of pleasures more than lovers of God; Having a form of godliness, but denying the power thereof: from such turn away." (2 Pet. 3:3, 2 Tim. 3:1-5).

Though relatively weak on corporate sanctification, corporate faithfulness and some important areas of doctrine (such as justification), Baxter's work on subjects related to personal piety can be of good practical use to the Christian -- if one is careful to separate out his aberrant doctrinal views and any practical errors they may lead to.

He certainly practiced what he preached on self-denial as he was willing to suffer for what he believed: though at times his weakness and compromising spirit is most evident, as seen in this account by Barker: "He was invited by the officers of Oliver Cromwell's newly raised cavalry troop at Cambridge to be their pastor, as of a gathered (i.e. independent--RB) church, but he rejected the invitation with a reproof against what he considered as unlawful.

After the Battle of Naseby in June 1645 Baxter visited Cromwell's camp and was appalled at the 'hot-headed sectaries' he found in leading positions in the Army. Cromwell himself received him cooly and confronted him with his refusal to serve his now victorious regiment. As a result he agreed to become a chaplain to Colonel Whalley's regiment and continued with the Army through several siege operations" (Puritan Profiles, pp. 290-291).

Further perfidy is exhibited in that "he opposed the Solemn League and Covenant even though he had rashly signed it" (Ibid.). He also compromised by obtaining a licence to preach -- with ninety other backsliding ministers -- under the sinful Indulgence of 1672; but was later imprisoned under James II.

Nevertheless he "praised the Westminster Confession as 'the most excellent for fullness and exactness he had ever read from any Church'" (Ibid.) and this book is must reading for all Christians who would like to progress in personal sanctification, godliness and holiness.
---
All resources for sale on this website, with the exception of Scottish Metrical Psalms MP3s, are available on the Puritan Hard Drive .
VIDEO INTRODUCTION TO THE PURITAN HARD DRIVE
(This free software includes over 300 Reformation and Puritan Books and MP3s, and the Puritan Hard Drive software and database!)
---
Customers Who Viewed This Product Also Viewed