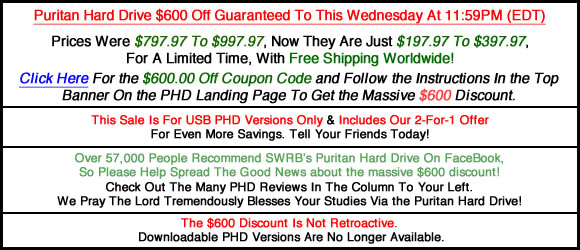 "Behind every great movement of God stands a few generous men and women called Gospel Patrons. Their role of resourcing, partnering, and strategizing with those who proclaim the gospel fueled amazing works of God. This book tells three stories from history that invite us to believe God, step out, and serve the purposes of God in our generation too." - Gospel Patrons: People Whose Generosity Changed the World https://www.gospelpatrons.org/ -- You can get a free PDF and audio (MP3) version of this stirring book at https://www.gospelpatrons.org/. Just sign up to their email list (at the bottom of of the page at https://www.gospelpatrons.org/), and confirm the email they send to you, to confirm your email subscription, and they will email you the links to the free versions of the book, Gospel Patrons: People Whose Generosity Changed the World, when they respond to your email list confirmation email. This book demonstrates the indisputable importance of the people God calls to help fund the ministries that He has chosen to play large rolls in some of the biggest Reformations and revivals in history. It uses the examples of William Tyndale, George Whitefield and John Newton. As with all links we provide we only agree with that which is in agreement with the Bible at the sites where the URLs point.
Orthodoxy and Heterodoxy (1893) by William G. T. Shedd
Availability:
Available for Immediate Download
---
Resource Details
Full Title:
Orthodoxy and Heterodoxy (1893)
Author:
William G. T. Shedd
Media:
Digital Download (Adobe PDF)
PDF Index:
Embedded, Appended
Publisher:
Still Waters Revival Books
---
Resource Description
Orthodoxy and Heterodoxy, by William G.T. Shedd, is composed of numerous articles relating "to principles in theology and ethics which are eternal, and vehemently opposed in the standing conflict between orthodoxy and heterodoxy."

W.G.T. Shedd notes that in this war "[t]here is nothing new in the orthodoxy of today; and nothing new in the newest heterodoxy. A scholar vested in ancient learning can trace both alike in the antagonisms of the past. Speaking generally, the orthodox respects and cultivates systematic theology; the heterodox contemns and vilifies it. The former maintains the carefully stated creeds of the evangelical denominations; the latter seeks to revise, relax, and nullify them. Orthodoxy defines Christianity to be an exclusive religion, distinct from all others, and intended to convert them; heterodoxy explains it to be a conglomerate of all religions, and destined to be merged and lost in them."

This volume is a polemic by a master wordsmith, defending the historic faith -- exhorting "the really orthodox in all denominations, to preserve their historic creeds, and maintain their ancient discipline".
---
All resources for sale on this website, with the exception of Scottish Metrical Psalms MP3s, are available on the Puritan Hard Drive .
VIDEO INTRODUCTION TO THE PURITAN HARD DRIVE
(This free software includes over 300 Reformation and Puritan Books and MP3s, and the Puritan Hard Drive software and database!)
---
Customers Who Viewed This Product Also Viewed
Find Similar Resources by Category
---
---
Phone Orders:
(780) 450-3730
---


To obtain free Reformation books, Puritan MP3s and Calvinistic videos, SWRB discount coupons, etc., add yourself to SWRB's Puritan and Reformed email list by using the form above.
---
---
---
---
---
---
---
---
---
---
---
---
---
---
---
---
---
---
---
---
---
---
---
---
---