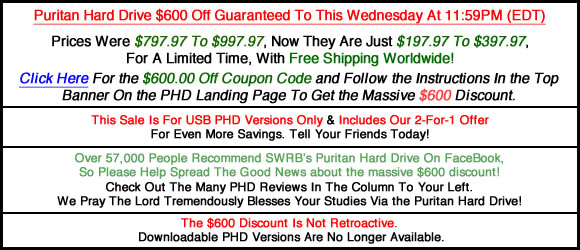 "Behind every great movement of God stands a few generous men and women called Gospel Patrons. Their role of resourcing, partnering, and strategizing with those who proclaim the gospel fueled amazing works of God. This book tells three stories from history that invite us to believe God, step out, and serve the purposes of God in our generation too." - Gospel Patrons: People Whose Generosity Changed the World https://www.gospelpatrons.org/ -- You can get a free PDF and audio (MP3) version of this stirring book at https://www.gospelpatrons.org/. Just sign up to their email list (at the bottom of of the page at https://www.gospelpatrons.org/), and confirm the email they send to you, to confirm your email subscription, and they will email you the links to the free versions of the book, Gospel Patrons: People Whose Generosity Changed the World, when they respond to your email list confirmation email. This book demonstrates the indisputable importance of the people God calls to help fund the ministries that He has chosen to play large rolls in some of the biggest Reformations and revivals in history. It uses the examples of William Tyndale, George Whitefield and John Newton. As with all links we provide we only agree with that which is in agreement with the Bible at the sites where the URLs point.
Pornography, the Anabaptists, and Doug Wilson's Civil Antinomianism by Reg Barrow
---
Resource Description
Pointed but irenic, Dr. Reg Barrow decisively refutes the view of Doug Wilson (cf. "Cyberporn: A Case Study" [Credenda/Agenda, vol. 7, no. 5, p. 11]), many modern Theonomists and the civil libertarians, that the production and distribution of pornography is not a crime (and thus not subject to negative penal sanctions by the civil magistrate).

Dr. Reg Barrow demonstrates that Wilson's view of civil government (which logically results in such a monstrous conclusion) is actually a overly strict view of the regulative principle. This "hyper-regulativism" (denying lawful inferences, or what Samuel Rutherford calls "logical consequence") is then wrongly applied to the civil magistrate, rather than to worship (when rightly interpreted).

He also points out the link between Wilson's view and the principles of the Anabaptists, Libertines and other antiestablishmentarian forces. With an impressive array of historical citations (primarily John Calvin, George Gillespie, Samuel Rutherford, and the Westminster Confession of Faith), and a cogent analysis and application of relevant Scripture passages, Reg Barrow shows clearly that Wilson's view of civil government "gives birth to illegitimate offspring in the case of pornography, contradicting as it does common sense (the light of nature), our reformed fathers in the faith, and the express commands and approved examples of Scripture.

In short, it is anything but the 'classical Protestant' position, and anything but biblical." Expressing his belief that many hold to this erroneous notion of the magistrate out of ignorance, he concludes his essay with a heartfelt call to his modern Theonomic brethren (and others) to study the reformation source documents now available (and adopt the historic Theonomy of the Reformation).
He also provides a brief list of questions that readily manifest the socially destructive outworkings of Wilson's teaching.

This is a much-needed treatment of a topic neglected for far too long. Dr. Reg Barrow's valuable contribution is an excellent introduction to the historical theonomy of the Westminster divines and is sure to prime the reader for much productive study of the view of civil government "once delivered unto the saints" (Jude 3).

This is appendix "B" excerpted from Saul in the Cave of Adullam: A Testimony Against the Fashionable Sub-Calvinism of Doug Wilson (Editor of Credenda/Agenda Magazine; and, For Classical Protestantism and the Attainments of the Second Reformation) which is debate between Doug Wilson and Dr. Reg Barrow. This and some other summaries in this catalog were written by Dr. Larry Birger).
---
All resources for sale on this website, with the exception of Scottish Metrical Psalms MP3s, are available on the Puritan Hard Drive .
VIDEO INTRODUCTION TO THE PURITAN HARD DRIVE
(This free software includes over 300 Reformation and Puritan Books and MP3s, and the Puritan Hard Drive software and database!)
---
Find Similar Resources by Category
---
---
Phone Orders:
(780) 450-3730
---


To obtain free Reformation books, Puritan MP3s and Calvinistic videos, SWRB discount coupons, etc., add yourself to SWRB's Puritan and Reformed email list by using the form above.
---
---
---
---
---
---
---
---
---
---
---
---
---
---
---
---
---
---
---
---
---
---
---
---
---