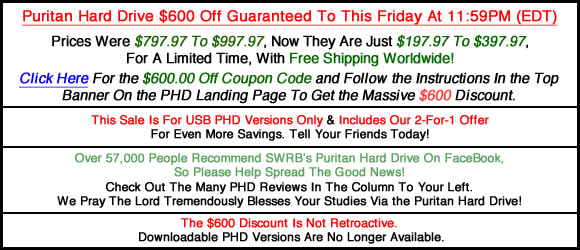 "Behind every great movement of God stands a few generous men and women called Gospel Patrons. Their role of resourcing, partnering, and strategizing with those who proclaim the gospel fueled amazing works of God. This book tells three stories from history that invite us to believe God, step out, and serve the purposes of God in our generation too." - Gospel Patrons: People Whose Generosity Changed the World https://www.gospelpatrons.org/ -- You can get a free PDF and audio (MP3) version of this stirring book at https://www.gospelpatrons.org/. Just sign up to their email list (at the bottom of of the page at https://www.gospelpatrons.org/), and confirm the email they send to you, to confirm your email subscription, and they will email you the links to the free versions of the book, Gospel Patrons: People Whose Generosity Changed the World, when they respond to your email list confirmation email. This book demonstrates the indisputable importance of the people God calls to help fund the ministries that He has chosen to play large rolls in some of the biggest Reformations and revivals in history. It uses the examples of William Tyndale, George Whitefield and John Newton. As with all links we provide we only agree with that which is in agreement with the Bible at the sites where the URLs point.
Puritan (Westminster, Covenanter) Fast Sermons (Volume 28 of 34, 1640-1653) by Puritan Divines
Availability:
Available for Immediate Download
---
Resource Details
Full Title:
Puritan (Westminster, Covenanter) Fast Sermons (Volume 28, 1640-1653)
Media:
Digital Download (Adobe PDF)
Publisher:
Still Waters Revival Books
---
Resource Description
The sermons contained in volume 28 of SWRB's 34 volume set entitled, Puritan (Westminster, Covenanter) Fast Sermons (1640-1653), are as follows (original spelling retained):
(196) A Charge Against the Jews and the Christian world, for not coming to Christ, who would have freely given them Eternal Life by Thomas Valentine
(197) A Sermon by Ralph Cudworth
(198) Gods Incomparable Goodness unto Israel by Simeon Ash
(199) Lux & Lex or the Light and the Law of Jacobs House by Robert Johnson
(200) Spirituall Whordom Discovered in a Sermon by Thomas Case
(201) The Magistrates Charge for the Peoples Safetie by William Hussey
(202) The Trust and Account of a Steward by William Strong
(203) Vae-Euge-Tuba or The Wo-Joy-Trumpet, Sounding the third and greatest woe to the Antichristian world, but the first and last joy to the Church of the Saints upon Christs exaltation over the Kingdomes of the World by George Hughes.
Concerning the complete 34 volume set of Puritan Fast Sermons (1640-1653), now published by SWRB, Dr. Joel Beeke and Randall Pederson write, "This is a collection of sermons preached to England's Parliament during the glory days of the Puritan preaching on days of public humiliation... These sermons richly combine prayer and thanksgiving on England's behalf. They encourage and admonish Parliament to govern in the fear of God. The volumes include sermons of preachers who were frequently invited to Parliament, including William Ames, Samuel Bolton, William Bridge, Thomas Brooks, Anthony Burgess, Jeremiah Burroughs, Joseph Caryl, Thomas Goodwin, William Greenhill, Christopher Love, Thomas Manton, Stephen Marshall, Philip Nye, John Owen, Obadiah Sedgwick, and Ralph Venning (and many others - RB)" (from pages 632-633 of the important and useful book by Beeke and Pederson on Puritanism and Puritan books, entitled, Meet the Puritans: With a Guide To Modern Reprints).
---
All resources for sale on this website, with the exception of Scottish Metrical Psalms MP3s, are available on the Puritan Hard Drive .
VIDEO INTRODUCTION TO THE PURITAN HARD DRIVE
(This free software includes over 300 Reformation and Puritan Books and MP3s, and the Puritan Hard Drive software and database!)
---
Customers Who Viewed This Product Also Viewed
Find Similar Resources by Category
---
---
Phone Orders:
(780) 450-3730
---


To obtain free Reformation books, Puritan MP3s and Calvinistic videos, SWRB discount coupons, etc., add yourself to SWRB's Puritan and Reformed email list by using the form above.
---
---
---
---
---
---
---
---
---
---
---
---
---
---
---
---
---
---
---
---
---
---
---
---
---