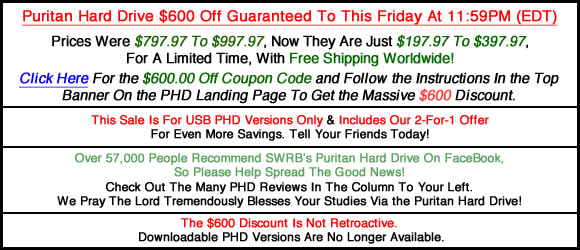 "Behind every great movement of God stands a few generous men and women called Gospel Patrons. Their role of resourcing, partnering, and strategizing with those who proclaim the gospel fueled amazing works of God. This book tells three stories from history that invite us to believe God, step out, and serve the purposes of God in our generation too." - Gospel Patrons: People Whose Generosity Changed the World https://www.gospelpatrons.org/ -- You can get a free PDF and audio (MP3) version of this stirring book at https://www.gospelpatrons.org/. Just sign up to their email list (at the bottom of of the page at https://www.gospelpatrons.org/), and confirm the email they send to you, to confirm your email subscription, and they will email you the links to the free versions of the book, Gospel Patrons: People Whose Generosity Changed the World, when they respond to your email list confirmation email. This book demonstrates the indisputable importance of the people God calls to help fund the ministries that He has chosen to play large rolls in some of the biggest Reformations and revivals in history. It uses the examples of William Tyndale, George Whitefield and John Newton. As with all links we provide we only agree with that which is in agreement with the Bible at the sites where the URLs point.
The Divine Right of the Gospel Ministry (Jus Divinum Ministerii Evangelici) 1654 by Sundry Ministers of London
Availability:
Available for Immediate Download
---
Resource Details
Full Title:
The Divine Right of the Gospel Ministry (Jus Divinum Ministerii Evangelici) 1654
Author:
Sundry Ministers of London
Media:
Digital Download (Adobe PDF)
Publisher:
Still Waters Revival Books
---
Resource Description
As the full title intimates this book is divided into two major parts. The first part contains, "a justification of the Gospel ministry in general, the necessity of ordination thereunto by imposition of hands, the unlawfulness of private men assuming to themselves either the office or work of the ministry without a lawful call and ordination, etc."

Part two covers "a justification of the present ministers of England, both such as were ordained during the prevalency of Episcopacy from the foul aspersion of antichristianism: and those who have been ordained since its abolition, from the unjust imputation of novelty: proving that a Bishop and Presbyter are all one in Scripture; and that ordination by Presbyters is most agreeable to the Scripture pattern. Together with an appendix, wherein the judgement and practice of antiquity about the whole matter of Episcopacy, and especially about the ordination of ministers, is briefly discussed."

Moreover, The Divine Right of the Gospel Ministry gives us a further glimpse of how different the old and faithful jus divinum of presbyterianism (taught by English representatives at the Westminster Assembly) is from our modern, so-called "presbyterianism."

Hall notes, "So strongly were they committed to this thorough-going jus divinum view that they stated the following 'four things that justly deserve to be abhorred by all good Christians:
1. An Universal Toleration of all Religions
2. An Universal Admittance of all men to the Lord's Suppe
3. Universal Grace, that is, that Christ died equally for all, and that all men have free-will to be saved
4. Universal Allowance of all that suppose themselves gifted to preach without Ordination'" (Introduction to the Naphtali edition, p. xxi).
Hall further states that "these ministers viewed their commitments to both of these jus divinum aspects (i.e. to the divine right of Presbyterian church government and the divine right of a Presbyterian Gospel ministry--RB) as to 'the seamless coat of Christ.' Throughout this second document, the authors speak in continuity with the earlier volume with the main error to be corrected, as stated as: 'That there is no such Office as the Office of the Ministry; or That this Office is quite lost; or That every man that thinks himself gifted, may intrude into the Ministerial Office.
These opinions we judge destructive to Christian Religion, and an in-let to Popery and all error, to all disorder and confusion, and at last to all profaneness and Atheism" (Ibid.).

In short, when the ministry is disparaged (and open to every heretic and schismatic who calls himself to this sacred task) the truth of Scripture will be trampled underfoot, the visible church (constitutionally) rent in pieces (by those denying a biblically covenanted uniformity), and the toleration of every foul error will become commonplace (sounds like today, doesn't it?).

This is an English Presbyterian classic written by some of the men who attended the Westminster Assembly.

It is a companion volume to their earlier Divine Right of Church Government and should be studied in conjunction with this unsurpassed work.
---
All resources for sale on this website, with the exception of Scottish Metrical Psalms MP3s, are available on the Puritan Hard Drive .
VIDEO INTRODUCTION TO THE PURITAN HARD DRIVE
(This free software includes over 300 Reformation and Puritan Books and MP3s, and the Puritan Hard Drive software and database!)
---
Customers Who Viewed This Product Also Viewed
---
Phone Orders:
(780) 450-3730
---


To obtain free Reformation books, Puritan MP3s and Calvinistic videos, SWRB discount coupons, etc., add yourself to SWRB's Puritan and Reformed email list by using the form above.
---
---
---
---
---
---
---
---
---
---
---
---
---
---
---
---
---
---
---
---
---
---
---
---
---