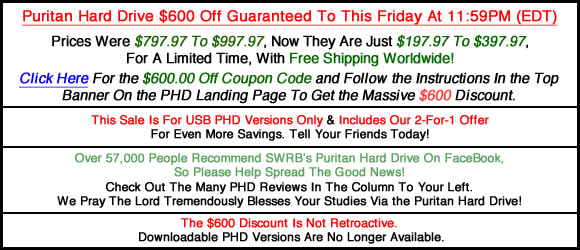 "Behind every great movement of God stands a few generous men and women called Gospel Patrons. Their role of resourcing, partnering, and strategizing with those who proclaim the gospel fueled amazing works of God. This book tells three stories from history that invite us to believe God, step out, and serve the purposes of God in our generation too." - Gospel Patrons: People Whose Generosity Changed the World https://www.gospelpatrons.org/ -- You can get a free PDF and audio (MP3) version of this stirring book at https://www.gospelpatrons.org/. Just sign up to their email list (at the bottom of of the page at https://www.gospelpatrons.org/), and confirm the email they send to you, to confirm your email subscription, and they will email you the links to the free versions of the book, Gospel Patrons: People Whose Generosity Changed the World, when they respond to your email list confirmation email. This book demonstrates the indisputable importance of the people God calls to help fund the ministries that He has chosen to play large rolls in some of the biggest Reformations and revivals in history. It uses the examples of William Tyndale, George Whitefield and John Newton. As with all links we provide we only agree with that which is in agreement with the Bible at the sites where the URLs point.
The Doctrine of Absolute Predestination by Jerome Zanchius
Availability:
Available for Immediate Download
---
Resource Details
Full Title:
The Doctrine of Absolute Predestination
Media:
Digital Download (Adobe PDF)
PDF Index:
Embedded, Appended
Publisher:
Still Waters Revival Books
---
Resource Description
The Doctrine of Absolute Predestination by Jerom Zanchius was translated by Toplady at the age of nineteen and held from publication for some time, it was later requested by Dr. Gill that it be released to the public.

After good circulation in North America and overseas, "John Wesley attempted to circulate a few mutilated extracts from the book, signed with the initials of Toplady's name. This forgery of Mr. Wesley caused Toplady to issue another edition, and this is the edition that we have reprinted," notes Atherton in the introduction. Furthermore, Atherton calls this "one of the best, if not the best book ever issued on Absolute Predestination."

He also notes that "[i]n our day so-called Protestants not only deny and reject these truths, but very zealously support the popish theory of free-will. There is one thing all history testifies to, namely, that what the world calls Calvinism is the only doctrine that produces civil and religious liberty, pure and undefiled religion, national independence and prosperity, whilst all other systems produce superstition, worldliness and national decay, only to end in lawlessness, Bolshevism and destruction. It is forgotten that only the pure truth of God can make a nation great or save a sinner. To our Triune Covenant Lord be all the praise and glory."

168 pages.
"Jerome Zanchius (1516-1590) is one of the great names of Reformed theology alongside Peter Martyr, John Calvin, and Theodore Beza. Jonathan Edwards referred to him as "the best of Protestant writers in his judgment." John Farthing claimed that Zanchius "lived and breathed in dialogue with scripture." ... Augustus Toplady (and original English publisher of this work), said Zanchius's work was "from beginning to end, a regular chain of solid argument: deduced from the unerring word of divine revelation, and confirmed by the co-incident testimonies of some of the greatest lights that ever shone in the Christian church." Not only have Reformed scholars of the past been assisted by this volume, the modern reader will benefit from this classic statement of the biblical doctrine of predestination as well. This book is thoughtful, balanced, and biblical. Absolute Predestination remains a helpful explanation of the Reformed doctrine of election and reprobation. This book is not milk for babes; it is meat for grown men and women. But it is good meat; nutritious, wholesome, spiritual food for the soul. After reading it, you will see the clear teachings of Scripture on election and reprobation." - Joel Beeke
---
All resources for sale on this website, with the exception of Scottish Metrical Psalms MP3s, are available on the Puritan Hard Drive .
VIDEO INTRODUCTION TO THE PURITAN HARD DRIVE
(This free software includes over 300 Reformation and Puritan Books and MP3s, and the Puritan Hard Drive software and database!)
---
Find Similar Resources by Category
---
---
Phone Orders:
(780) 450-3730
---


To obtain free Reformation books, Puritan MP3s and Calvinistic videos, SWRB discount coupons, etc., add yourself to SWRB's Puritan and Reformed email list by using the form above.
---
---
---
---
---
---
---
---
---
---
---
---
---
---
---
---
---
---
---
---
---
---
---
---
---