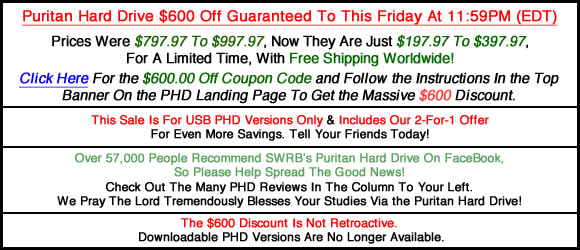 "Behind every great movement of God stands a few generous men and women called Gospel Patrons. Their role of resourcing, partnering, and strategizing with those who proclaim the gospel fueled amazing works of God. This book tells three stories from history that invite us to believe God, step out, and serve the purposes of God in our generation too." - Gospel Patrons: People Whose Generosity Changed the World https://www.gospelpatrons.org/ -- You can get a free PDF and audio (MP3) version of this stirring book at https://www.gospelpatrons.org/. Just sign up to their email list (at the bottom of of the page at https://www.gospelpatrons.org/), and confirm the email they send to you, to confirm your email subscription, and they will email you the links to the free versions of the book, Gospel Patrons: People Whose Generosity Changed the World, when they respond to your email list confirmation email. This book demonstrates the indisputable importance of the people God calls to help fund the ministries that He has chosen to play large rolls in some of the biggest Reformations and revivals in history. It uses the examples of William Tyndale, George Whitefield and John Newton. As with all links we provide we only agree with that which is in agreement with the Bible at the sites where the URLs point.
The Hurt of Hearing Mass by John Bradford
Availability:
Available for Immediate Download
---
Resource Details
Full Title:
The Hurt of Hearing Mass
Media:
Digital Download (Adobe PDF)
PDF Index:
Embedded, Appended
Publisher:
Still Waters Revival Books
---
Resource Description
John Knox called the mass "the devil's sacrament" (cited in Kevin Reed's John Knox the Forgotten Reformer, p. 79).

Kevin Reed has also pointed out that "when the queen wished to reinstate the papal Mass, john Knox vehemently opposed such measures. He said, "'that one mass... was more fearful to him than if ten thousand armed enemies were landed in any part of the realm, of the purpose to suppress the whole of religion. For (said he) in our God there is strength to resist and confound multitudes if we unfeignedly depend upon him; whereof heretofore we have had experience; but when we join hand with idolatry, it is no doubt but that both God's amicable presence and comfortable defence leaves us, and what shall then become of us? Alas, I fear that experience shall teach us, to the grief of many'" (John Knox the Forgotten Reformer, p. 172).

In The Hurt of Hearing Mass, John Bradford recognizes the wicked and insidious nature of this pretended sacrament. As a faithful shepherd, he warns against attending the mass because it is blasphemous idolatry (for some were doing so, in his day, even though they knew it to be an affront to God).

Part of his argument, against attending mass, runs as follows: "First, out of the second commandment, 'Thou shalt not make to thee...,' this precept forbiddeth all kind of outward idolatry, as the first doth all kind of inward idolatry, to this end that God's true worship inwardly and outwardly be observed. But now the mass is an outward idol, and the service of God there used is idolatry. Therefore they which are present at the mass, honoring it with their corporal presence (as they do which being there do not in open and exterior fact publicly disallow the same), they, I say are open and manifest idolaters, and incur the danger of idolatry, that is God's heavy wrath and eternal damnation: which thing I trow be no trifle, but to fools which make sin a thing of nothing."

Application to forms of modern Protestant idolatry, which runs rampant in public worship today, (e.g. as in the public preaching of women, the use of dance, the singing of uninspired songs, the use of musical instruments, and whatever else is not appointed by God for public worship), can be made to the degree that one has light upon this topic.

For Bradford attacks idolatry both generally and specifically. Keep in mind that refusing the mass was one of the major reasons why Rome imprisoned, dismembered, maimed, burned and generally mutilated Protestants during the Reformation (cf. "Why Were Our Reformers Burned?" by J.C. Ryle,or J.A. Wylie's History of Protestantism).
---
All resources for sale on this website, with the exception of Scottish Metrical Psalms MP3s, are available on the Puritan Hard Drive .
VIDEO INTRODUCTION TO THE PURITAN HARD DRIVE
(This free software includes over 300 Reformation and Puritan Books and MP3s, and the Puritan Hard Drive software and database!)
---
Customers Who Viewed This Product Also Viewed
---
Phone Orders:
(780) 450-3730
---


To obtain free Reformation books, Puritan MP3s and Calvinistic videos, SWRB discount coupons, etc., add yourself to SWRB's Puritan and Reformed email list by using the form above.
---
---
---
---
---
---
---
---
---
---
---
---
---
---
---
---
---
---
---
---
---
---
---
---
---