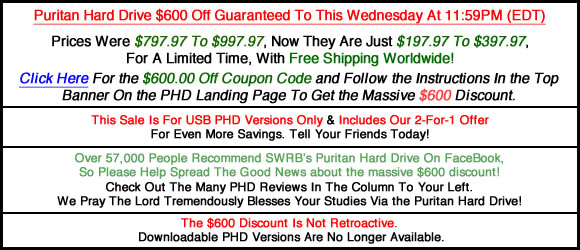 "Behind every great movement of God stands a few generous men and women called Gospel Patrons. Their role of resourcing, partnering, and strategizing with those who proclaim the gospel fueled amazing works of God. This book tells three stories from history that invite us to believe God, step out, and serve the purposes of God in our generation too." - Gospel Patrons: People Whose Generosity Changed the World https://www.gospelpatrons.org/ -- You can get a free PDF and audio (MP3) version of this stirring book at https://www.gospelpatrons.org/. Just sign up to their email list (at the bottom of of the page at https://www.gospelpatrons.org/), and confirm the email they send to you, to confirm your email subscription, and they will email you the links to the free versions of the book, Gospel Patrons: People Whose Generosity Changed the World, when they respond to your email list confirmation email. This book demonstrates the indisputable importance of the people God calls to help fund the ministries that He has chosen to play large rolls in some of the biggest Reformations and revivals in history. It uses the examples of William Tyndale, George Whitefield and John Newton. As with all links we provide we only agree with that which is in agreement with the Bible at the sites where the URLs point.
The Restoration and Conversion of the Jews by Charles Spurgeon
Availability:
Available for Immediate Download
---
Resource Details
Full Title:
The Restoration and Conversion of the Jews
Media:
Digital Download (Adobe PDF)
PDF Index:
Embedded, Appended
Publisher:
Still Waters Revival Books
---
Resource Description
"Israel is now blotted out from the map of nations her sons are scattered far and wide; her daughters mourn beside all the rivers of the earth. Her sacred song is hushed; no king reigns in Jerusalem; she bringeth forth no governors among her tribes. But she is to be restored; she is to be restored 'as from the dead.'

When her own sons have given up all hope of her, then is God to appear for her. She is to be reorganised; her scattered bones are to be brought together. There will be a native government again; there will again be the form of a body politic; a state shall be incorporated, and a king shall reign. Israel has now become alienated from her own land. Her sons, though they can never forget the sacred dust of Palestine, yet die at a hopeless distance from her consecrated shores.

But it shall not be so forever, for her sons shall again rejoice in her: her land shall be called Beulah, for as a young man marrieth a virgin, so shall her sons marry her. 'I will place you in your own land,' is God's promise to them. They shall again walk upon her mountains, shall once more sit under her vines and rejoice under her fig trees.

And they are also to be reunited. There shall not be two, nor ten, nor twelve, but one Israel praising one God, serving one king, and that one king the Son of David, the descended Messiah. They are to have a national prosperity, which shall make them famous; nay, so glorious shall they be that Egypt, and Tyre, and Greece, and Rome, shall all forget their glory in the greater splendour of the throne of David.

The day shall yet come when all the high hills shall leap with envy, because this is the hill which God hath chosen, when Zion's shrine shall again be visited by the constant feet of the pilgrim; when her valleys shall echo with songs, and her hilltops shall drop with wine and oil."

- C.H. Spurgeon from The Restoration and Conversion of the Jews
---
All resources for sale on this website, with the exception of Scottish Metrical Psalms MP3s, are available on the Puritan Hard Drive .
VIDEO INTRODUCTION TO THE PURITAN HARD DRIVE
(This free software includes over 300 Reformation and Puritan Books and MP3s, and the Puritan Hard Drive software and database!)
---
Find Similar Resources by Category
---