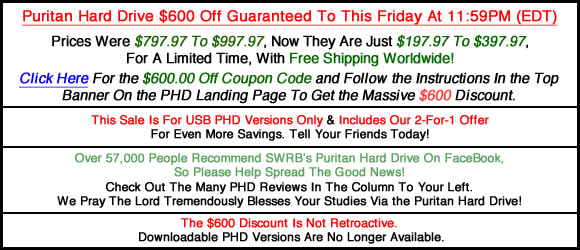 "Behind every great movement of God stands a few generous men and women called Gospel Patrons. Their role of resourcing, partnering, and strategizing with those who proclaim the gospel fueled amazing works of God. This book tells three stories from history that invite us to believe God, step out, and serve the purposes of God in our generation too." - Gospel Patrons: People Whose Generosity Changed the World https://www.gospelpatrons.org/ -- You can get a free PDF and audio (MP3) version of this stirring book at https://www.gospelpatrons.org/. Just sign up to their email list (at the bottom of of the page at https://www.gospelpatrons.org/), and confirm the email they send to you, to confirm your email subscription, and they will email you the links to the free versions of the book, Gospel Patrons: People Whose Generosity Changed the World, when they respond to your email list confirmation email. This book demonstrates the indisputable importance of the people God calls to help fund the ministries that He has chosen to play large rolls in some of the biggest Reformations and revivals in history. It uses the examples of William Tyndale, George Whitefield and John Newton. As with all links we provide we only agree with that which is in agreement with the Bible at the sites where the URLs point.
A Treatise on the Predestination of the Saints (c. 428) by Aurelius Augustine
Availability:
Available for Immediate Download
---
Resource Details
Full Title:
A Treatise on the Predestination of the Saints (c. 428)
Author:
Aurelius Augustine
Media:
Digital Download (Adobe PDF)
PDF Index:
Embedded, Appended
Publisher:
Still Waters Revival Books
---
Resource Description
Augustine was the great forerunner to the Reformation and it was on books like this that Luther, Calvin, and the other magisterial Reformers cut their teeth.

"This treatise is the first portion of a work, of which the following, On the Gift of Perseverance, is the second... (these titles) were called out by two long letters, one from Prosper and the other from Hilary, acquainting Augustine with the Semi-Pelagian outbreak in Southern Gaul, and earnestly beseeching his aid in meeting it" (Editor's note).

The corrupted demon seed of Pelagianism and Semi-Pelagianism (later being refined into Arminianism), being just newly planted by the wicked one in Augustine's day, has grown into a massive tree in our day. Its poison fruit now feeds most of the branches of ecclesiastical antichrist: from Rome, to the liberal Protestant churches and the cults, and now even reaching all the way into the very heart of so-called "evangelical" Protestant chruches (of all varieties).

This soul destroying heresy has reached pandemic proportions among professing "Christians" in our day. Ironically, this work of Augustine is probably more needed in our day than it was in his -- over a millennium and a half later.

A section of the subtitle provides an interesting overview of this treatise: "Wherein the truth of predestination and grace is defended against the Semi-Pelagians, -- those people, to wit, who by no means withdraw altogether from the Pelagian heresy, in that they contend that the beginning of salvation and of faith is of ourselves; so that in virtue, as it were, of this precedent merit (in man--RB), the other good gifts of God are attained."

The editor notes, "Augustine shows that not only the increase, but the very beginning also of faith, is God's gift. On this matter he does not disavow that he once thought differently, and that in some small works, written before his Episcopate, he was in error, as in that exposition, which they object to him, of propositions from the epistle to the Romans.

But he points out that he was subsequently convinced chiefly by this testimony, 'But what hast thou that thou hast not received?' Which he proves is to be taken as a testimony concerning faith itself..."
---
All resources for sale on this website, with the exception of Scottish Metrical Psalms MP3s, are available on the Puritan Hard Drive .
VIDEO INTRODUCTION TO THE PURITAN HARD DRIVE
(This free software includes over 300 Reformation and Puritan Books and MP3s, and the Puritan Hard Drive software and database!)
---
---
Phone Orders:
(780) 450-3730
---


To obtain free Reformation books, Puritan MP3s and Calvinistic videos, SWRB discount coupons, etc., add yourself to SWRB's Puritan and Reformed email list by using the form above.
---
---
---
---
---
---
---
---
---
---
---
---
---
---
---
---
---
---
---
---
---
---
---
---
---