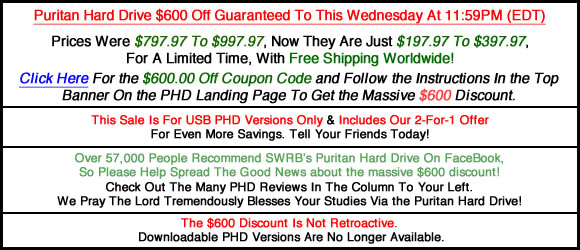 "Behind every great movement of God stands a few generous men and women called Gospel Patrons. Their role of resourcing, partnering, and strategizing with those who proclaim the gospel fueled amazing works of God. This book tells three stories from history that invite us to believe God, step out, and serve the purposes of God in our generation too." - Gospel Patrons: People Whose Generosity Changed the World https://www.gospelpatrons.org/ -- You can get a free PDF and audio (MP3) version of this stirring book at https://www.gospelpatrons.org/. Just sign up to their email list (at the bottom of of the page at https://www.gospelpatrons.org/), and confirm the email they send to you, to confirm your email subscription, and they will email you the links to the free versions of the book, Gospel Patrons: People Whose Generosity Changed the World, when they respond to your email list confirmation email. This book demonstrates the indisputable importance of the people God calls to help fund the ministries that He has chosen to play large rolls in some of the biggest Reformations and revivals in history. It uses the examples of William Tyndale, George Whitefield and John Newton. As with all links we provide we only agree with that which is in agreement with the Bible at the sites where the URLs point.
Faithful Witness-Bearing Exemplified (1783 edition) by John Brown of Wamphray
Availability:
Available for Immediate Download
---
Resource Description
Faithful Witness-Bearing Exemplified is a collection containing:
1. An Useful Case of Conscience, concerning Associations with Idolaters, Infidels, Heretics, Malignants, or any other known Enemies of Truth and Godliness by Hugh Binning
2. A Solemn Testimony Against Toleration, and the present proceeding of Sectaries and their Abettors, in England, in reference to Religion and Government by the Commissioners of the General Assembly of the Kirk of Scotland (With the Answer, of Parliament, to the said Testimony) and also a Testimony to the Truth of Jesus Christ; or, To the Doctrine, Worship, Discipline and Government of the Kirk of Scotland; and to the National Covenants, Against the prevailing Errors, Heresies Blasphemies, etc. (with a specific testimony against Cromwell's Toleration) by the Ministers of Perth and Fife
3. The History of the Indulgence. Showing Its Rise, Conveyance, Progress, and Acceptance. Together with a Demonstration of the Unlawfulness Thereof, and an Answer to Contrary Objection. Also a Vindication of Such as Scruple to Hear the Indulged by John Brown of Wamphray
4. To which is prefixed, a Preface Concerning Association, Toleration, and what is now called Liberty of Conscience by John Howie (author of Scots Worthies)
It doesn't get any better than this!

364 pages.
---
All resources for sale on this website, with the exception of Scottish Metrical Psalms MP3s, are available on the Puritan Hard Drive .
VIDEO INTRODUCTION TO THE PURITAN HARD DRIVE
(This free software includes over 300 Reformation and Puritan Books and MP3s, and the Puritan Hard Drive software and database!)
---
Customers Who Viewed This Product Also Viewed