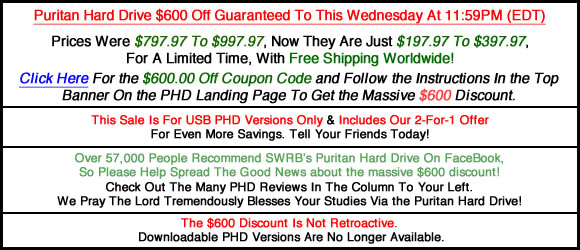 "Behind every great movement of God stands a few generous men and women called Gospel Patrons. Their role of resourcing, partnering, and strategizing with those who proclaim the gospel fueled amazing works of God. This book tells three stories from history that invite us to believe God, step out, and serve the purposes of God in our generation too." - Gospel Patrons: People Whose Generosity Changed the World https://www.gospelpatrons.org/ -- You can get a free PDF and audio (MP3) version of this stirring book at https://www.gospelpatrons.org/. Just sign up to their email list (at the bottom of of the page at https://www.gospelpatrons.org/), and confirm the email they send to you, to confirm your email subscription, and they will email you the links to the free versions of the book, Gospel Patrons: People Whose Generosity Changed the World, when they respond to your email list confirmation email. This book demonstrates the indisputable importance of the people God calls to help fund the ministries that He has chosen to play large rolls in some of the biggest Reformations and revivals in history. It uses the examples of William Tyndale, George Whitefield and John Newton. As with all links we provide we only agree with that which is in agreement with the Bible at the sites where the URLs point.
The Seals Opened; Or, The Apocalypse Explained (1871) by Enoch Pond
Availability:
Available for Immediate Download
---
Resource Details
Full Title:
The Seals Opened; Or, The Apocalypse Explained (1871)
Media:
Digital Download (Adobe PDF)
PDF Index:
Embedded, Appended
Publisher:
Still Waters Revival Books
---
Resource Description
After noting that he found the Jesuit (i.e. Preterist--RB) method of eschatalogical interpretation unsatisfactory, Pond tells us how he came to settle on the historic Protestant method of interpretation (i.e. Historicism).

Furthermore, Pond states that, "avoiding the theories of Rationalists and Roman Catholics on the one hand, and of the Adventists (Premillennialists--RB) on the other, the plan of interpretation which we have pursued is the same which has been held by the great body of evangelical ministers and Christians in America and in England for the last hundred years."

In The Seals Opened Pond aims to open Revelation to all Christians, but also deals with some controversial points in chapters which deal with the dating of Revelation and a review of Moses Stuart's Preterism.
---
All resources for sale on this website, with the exception of Scottish Metrical Psalms MP3s, are available on the Puritan Hard Drive .
VIDEO INTRODUCTION TO THE PURITAN HARD DRIVE
(This free software includes over 300 Reformation and Puritan Books and MP3s, and the Puritan Hard Drive software and database!)
---
Customers Who Viewed This Product Also Viewed
---
Phone Orders:
(780) 450-3730
---


To obtain free Reformation books, Puritan MP3s and Calvinistic videos, SWRB discount coupons, etc., add yourself to SWRB's Puritan and Reformed email list by using the form above.
---
---
---
---
---
---
---
---
---
---
---
---
---
---
---
---
---
---
---
---
---
---
---
---
---