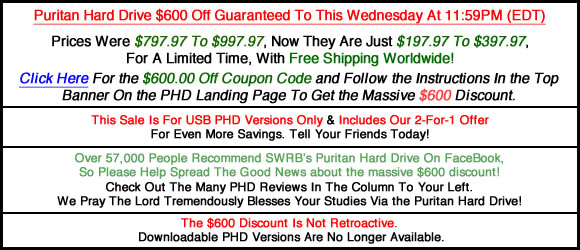 "Behind every great movement of God stands a few generous men and women called Gospel Patrons. Their role of resourcing, partnering, and strategizing with those who proclaim the gospel fueled amazing works of God. This book tells three stories from history that invite us to believe God, step out, and serve the purposes of God in our generation too." - Gospel Patrons: People Whose Generosity Changed the World https://www.gospelpatrons.org/ -- You can get a free PDF and audio (MP3) version of this stirring book at https://www.gospelpatrons.org/. Just sign up to their email list (at the bottom of of the page at https://www.gospelpatrons.org/), and confirm the email they send to you, to confirm your email subscription, and they will email you the links to the free versions of the book, Gospel Patrons: People Whose Generosity Changed the World, when they respond to your email list confirmation email. This book demonstrates the indisputable importance of the people God calls to help fund the ministries that He has chosen to play large rolls in some of the biggest Reformations and revivals in history. It uses the examples of William Tyndale, George Whitefield and John Newton. As with all links we provide we only agree with that which is in agreement with the Bible at the sites where the URLs point.
Life of Knox by Thomas M'Crie
Availability:
Available for Immediate Download
---
Resource Details
Full Title:
The First Blast of the Trumpet Against the Monstrous Regiment of Women (1558)
Media:
Digital Download (Adobe PDF)
PDF Index:
Embedded, Appended
Publisher:
Still Waters Revival Books
---
Resource Description
Iain Murray, in his stirring introduction to Cunningham's Historical Theology writes, "The third event marking the commencement of this spiritual movement was the publication of a book in 1811. It was the biography of John Knox by Thomas M'Crie.

All over Scotland this work was used to revive the memory of the great Reformer and nothing could have been a more telling protest against the stifling influence of Moderatism. It brought many a student and minister into the experience once described by James Fraser of Brae in his Memoirs: 'When I read Knox, I thought I saw another scheme of divinity, much more agreeable to the Scriptures and to my experience than the modern.'"

Thomas M'Crie followed this up in 1819 with a biography of John Knox's great successor, Andrew Melville, and these two books became known as the 'Iliad and Odyssey of the Scottish Church.' Just as Homer's heroes fired the hearts of many imitators so M'Crie's biographies aroused a holy ambition in many to follow the noble example of these two spiritual giants."

M'Crie's work is an undisputed classic regarding this fiery reformer. It exhibits information on Knox and the Scottish Reformation which has been hid in manuscripts and books which are now little known or consulted. Knox may be the most pertinent first Reformation Reformer to study in our day of widespread idolatry, theological and civil pluralism, anti-Christian government, humanistic law, relativism, false ecumenicity, and the revival of that "masterpiece of Satan," Roman Catholicism.

Read everything that you can get your hands on either by or about Knox; you'll never be the same again!

This is the full unedited text, not available from any other publisher (to our knowledge).
---
All resources for sale on this website, with the exception of Scottish Metrical Psalms MP3s, are available on the Puritan Hard Drive .
VIDEO INTRODUCTION TO THE PURITAN HARD DRIVE
(This free software includes over 300 Reformation and Puritan Books and MP3s, and the Puritan Hard Drive software and database!)
---
Customers Who Viewed This Product Also Viewed
Find Similar Resources by Category
---